Christina LaRussa Charfauros:

Thank you from the bottom of my heart for making my wedding day a dream come true! I'll never forget looking out at the reception area at all the details and feeling ecstatic that all of our plans and desires had been perfectly executed. Having you there to answer all of my questions, advocate for all of my requests, and calm all of my nerves along the way was priceless and I will always be thankful to you. Thank you for taking care of everything so that my family and I could really enjoy the big day. We never would have been able to get everything we wanted without your amazing work and coordination with all the vendors. Your patience and optimism throughout the whole process kept us all focused on the love and joy at the root of the celebration, and we all had a blast working with you. You made our vision a reality, gave our ideas polish and glam, and helped us weave our cultures and traditions into the ceremony and reception. You are the best!
---
Anne and Kim:
Just wanted to say thank you for putting on a great party for us. It was wonderful to be able to enjoy our guests and not have to worry about all the details of the party. The paella was wonderful and earned high marks from all of our guests. (Good thing, because we'll be eating leftovers for a while.) The centerpieces were beautiful and made great party favors for our guests. You really made it a special and memorable occasion for us. Thanks!
---
David Curfiss: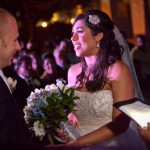 Angel was recommended to us by a random attendee at a wedding being held in the Ocean view room in Point Loma. Before we even finished our first meeting with her and Lisa I was convinced she was perfect for us. Angel was amazing in every way, she took every ounce of stress off my wife and handled everything flawlessly. We even had a potential disaster when our cake didn't arrive. Angel was able to purchase us a cake at 9 pm on our wedding night and had it delivered without anyone noticing until the cake cutting. Lisa even threw in some cupcakes for effect. I would recommend Angel to my closest family and friends and I have. We still keep in touch with her today.
---
Brandon and Marci:
Thank you so very much for all your support and work you all did to make our day so wonderful. We couldn't have done it without you! Words can't express how grateful we are. Everything ran so smooth. Brandon and I didn't even know there was anything hectic going on. Thank you, thank you, thank you!
---
Erin Coller: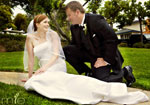 I can not begin to thank you enough for everything you did to make our wedding the most amazing special day of our lives. I think what strikes me the most about the way that you operate as a wedding coordinator is the way that you keep everything running so smoothly that you just make everyone around you look good. To me that is the mark of a top-notch event planner.You and the staff at Signature Events went above and beyond what I could have expected from you and I am still simply blown away. I feel so blessed to have had you – truly an Angel! – in charge of my wedding day and throughout the entire process you made me feel so comfortable that I knew I could just relax and soak in the day without worrying about a thing.
---